"If you wish to persuade me, you must think my thoughts, feel my feelings, and speak my words."
– Roman Statesman Marcus Tullius Cicero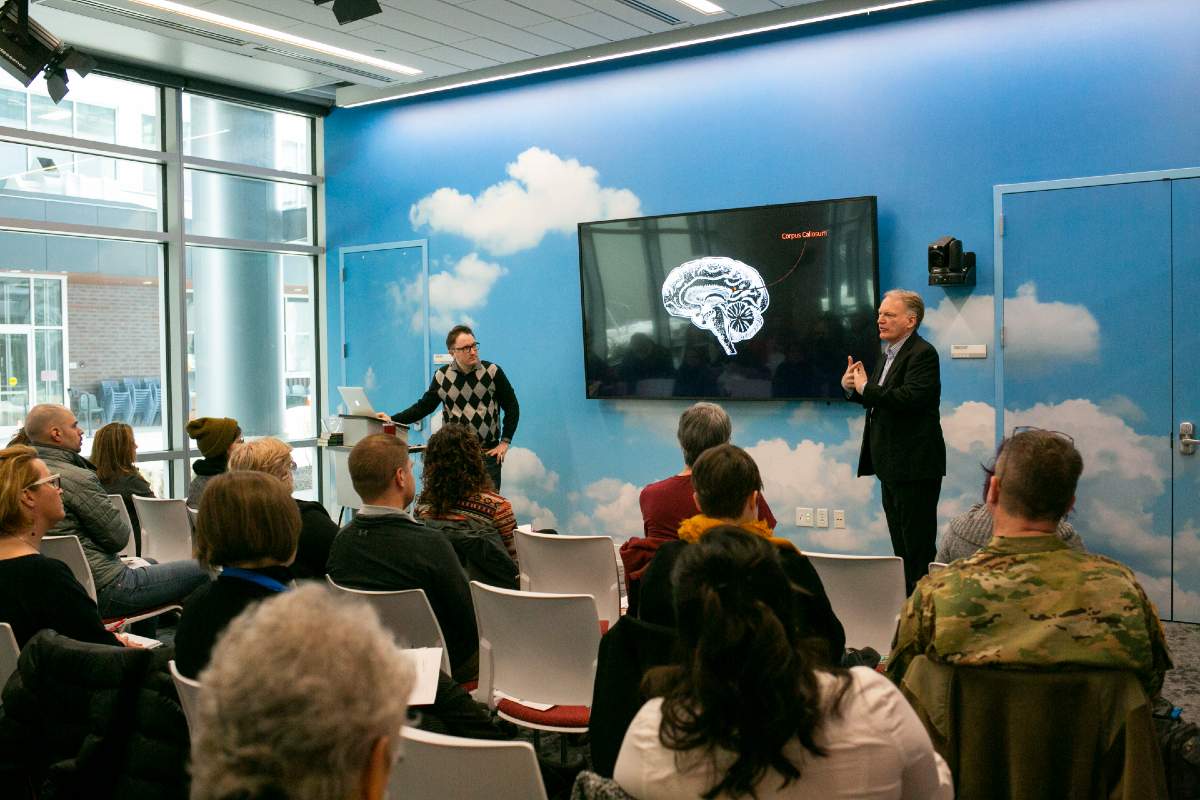 To lead we must persuade others.
To persuade, leaders must master the art of telling a purpose-driven story. In the attention economy, nothing will put your audience to sleep faster than raw data without context. A well-told story provides the structure our minds need to care, empathize, and be moved to action.
StoryFirst Media co-founders Dave and Michael Neelsen draw from a blended perspective from the worlds of marketing and film. Their talks are informed by scientific research conducted by DARPA, the research arm of the U.S. Defense Department, into the power of stories to affect the behavior of an audience.
You can listen to StoryFirst interview lead researcher Dr. Kendall Haven on their podcast, The Nature of Story.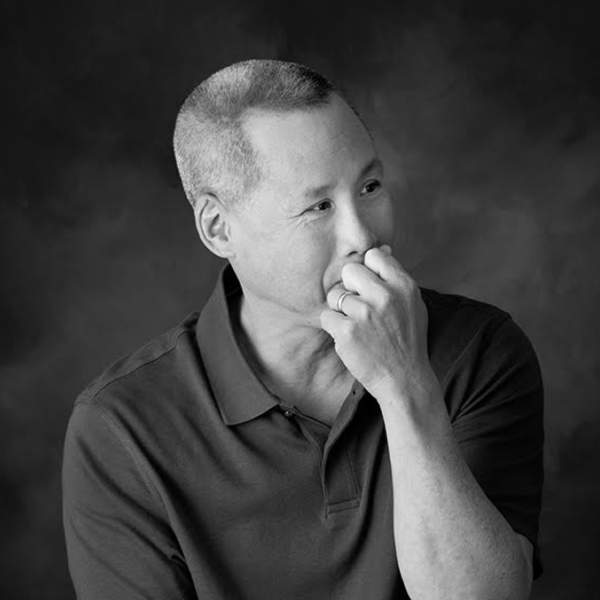 Aj Sue
Business Consultant
"Love these guys! StoryFirst, they're masters of storytelling, and they have a great ability to help their clients find and tell their stories with truth, emotion, and power! These are not video guys… These are not social media guys… These are Story Guys who know how to leverage the vast array of media to capture and tell your story!"
Dave and Michael have presented, taught, and led panel discussions for audiences of all kinds: Business organizations and trade associations, professional and entrepreneurial conferences, student organizations and universities, film groups and festivals from Wisconsin to Texas.
A sampling of prior presentation and class topics…
Knowing Your "Why" Doesn't Show You How to Act
Story in Branding & Content Marketing
Video and Film Storytelling for Business
Story in Cinema
The History of Storytelling
Storytelling for Data-Driven Organizations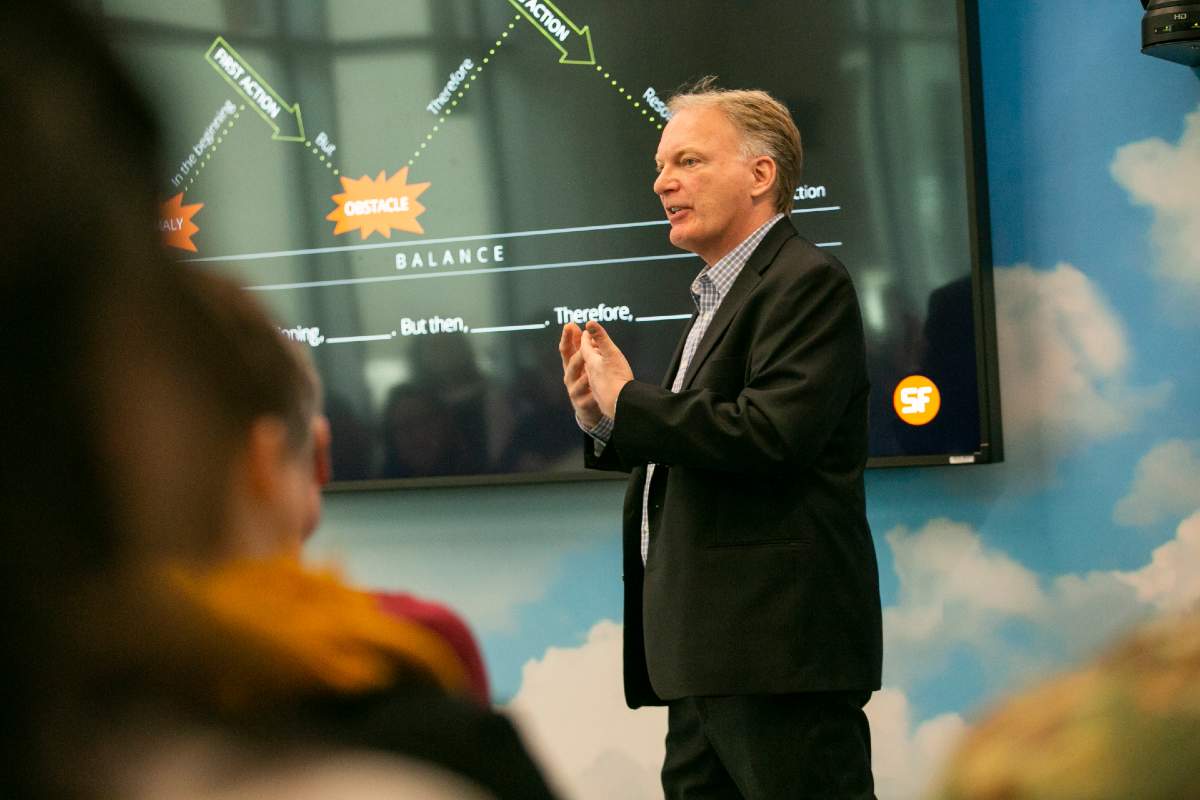 They're also more than happy to customize a presentation for your specific needs.
Please share your speaking opportunity or workshop need with us. We'd like to hear about it.
Participant comments from two recent University of Wisconsin Business Development Center classes…
"They were great!"
"Excellent! Thank you for all the suggested resources."
"Loved the concept of Brand Therapy to help start implementing storytelling for branding our company."
"Great presentation and Delivery! Highly relevant."
"Probably the best professional development course I have taken at UW."
"Very engaging presentation filled with so much fascinating and useful information."
"Opened my thoughts on telling my bus story."
"So much information – loved the neurobiology connection."
"Excellent deep dive on elements of storytelling."
"Gave real world, actionable examples."
"Well structured – Dynamic speakers- Well timed breaks."
"Engaging speaker, incorporation of video content."
"Meaningful and relevant information. I will be able to use the info right away."
"Data backing up recommendations"